Managing Your Bip
Helpful information on managing your Bip account.
As a responsible lender, your account will be reviewed to make sure it's affordable before the Bip team agree to increase your limit. If you manage your Bip account well, it's more likely that your limit can be raised.
Make sure you stay on top of your Bip account. If you go over your credit limit or miss a payment, your credit limit may be decreased.
If you want to change your credit limit, chat to the Bip team in the app.
*Calls are charged at a standard national rate. Call costs from mobiles and other operators may vary so please check before calling. Our lines are open 9am to 7pm Monday to Friday. 9am to 5pm Saturday. Calls may be recorded and monitored for training and security purposes and to help us manage your account.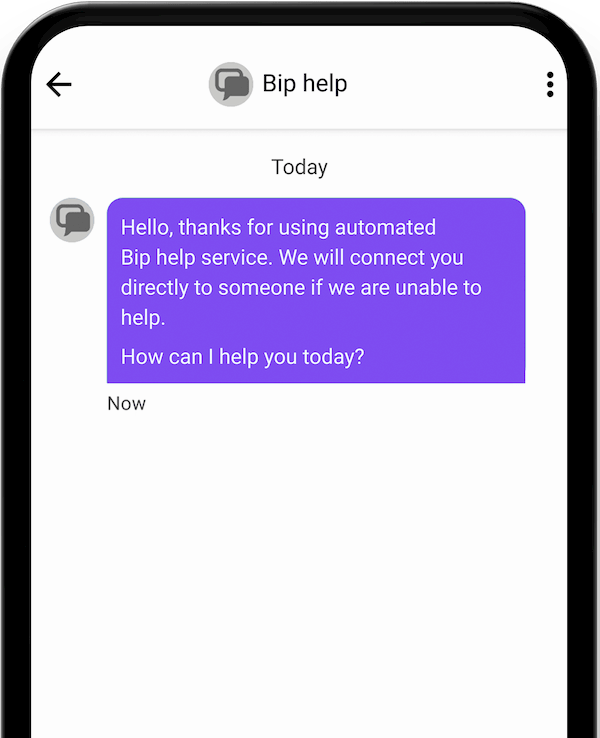 Can't find what you are looking for?
Message the Bip team
You can ask a question whenever you like through your Bip app. Open your Bip app and head to need help > message the Bip team.
Need to make a complaint?
We want to help fix any problems that might arise. Get in touch and we'll do everything we can to help.
See Newday complaints procedure