How it works
Credit power and control. All from your phone.
Set up and go
Get the app. Apply. If you're accepted, you're ready to go.
Check your eligibility
Check your eligibility without impacting your credit rating.
Download and apply
If you've checked your eligibility and are likely to be approved, continue your application by downloading the app.
Add to Apple Pay or Google Pay
You will get the decision of your application in the app. If approved, set up Bip in Apple Pay or Google Pay.
Good to go
You'll see everything you need to make a purchase in the app, including your unique 16 digit Bip number. Spend online or in-store with Apple Pay or Google Pay.
How to spend
Online
Find your Bip number, expiry date and CVV on the app. Grab and drop your details into the payment section in your basket.
Apple Pay / Google Pay
Make secure purchases online or in-store within minutes of setup. Add Bip to your Apple Pay or Google Pay and you're ready to go.
Psssssst....
You can spend above £100 in many stores using Apple Pay and Google Pay.
Safe and secure payments
Bip is supported by Mastercard which means it has the standard fraud prevention and purchase protections you'd get with a regular credit card. Apple Pay and Google Pay are also both safe and secure ways of making contactless purchases, and just as easy as plastic.
Cardless credit you control
Get control of your credit with Bip's features.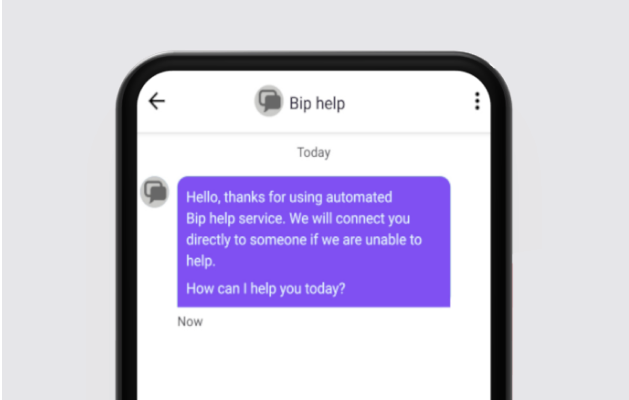 24/7 support
In-app messaging means that you'll always have support in your back pocket. You'll get the answer you need. No fluff.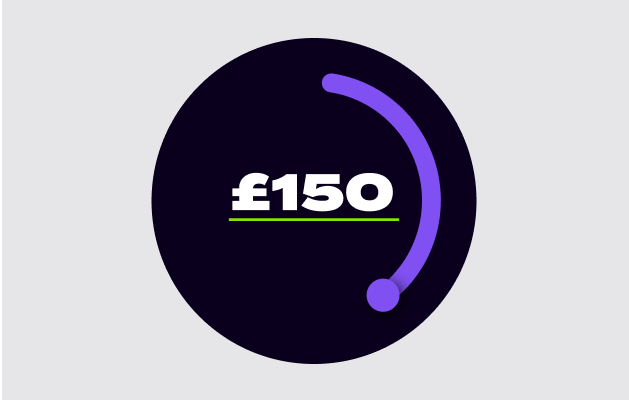 Spending caps
Set you own spending caps to help you keep in control of your spending each month. Turn on a warning cap to get an alert when you hit your cap. Or a freeze cap to stop your spending dead.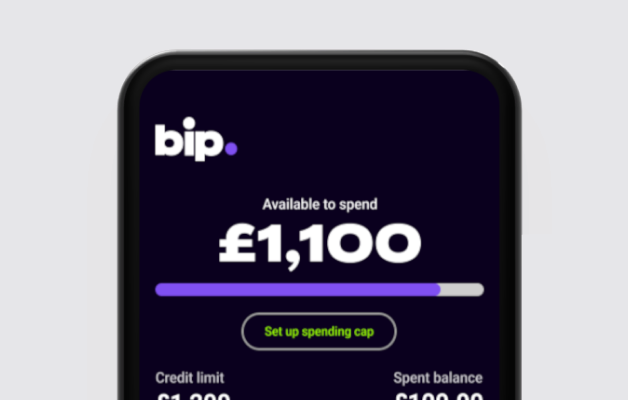 Instant balance
Everything you need in one place makes staying in control simple. Track and see your spending, check if you are approaching your limits, or see if a payment is due. All with instant balance updates.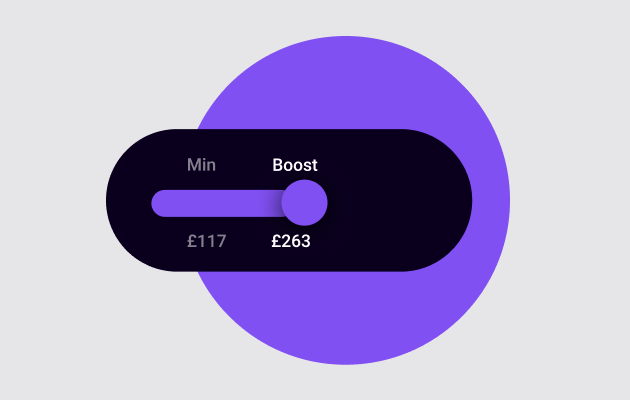 Boosted payments
See how much you could save your future self by paying more off each month. Use the in-app payment slider to easily compare boosted payments against your contractual minimum.
See if you're eligible for Bip.
With no impact to your credit rating.
Check my eligibility
Representative (variable). Starting credit limit from £250 to £1,200.
Summary box