Cardless credit on your phone.
Bip helps you decide how credit should work for you.
Shaped by people like you
When the team decided to make credit that works differently, they reached out to people who aren't afraid to be ahead of the crowd.
Together, we designed a simple credit experience centred around the customer.
No fuss. No complications.
Meet others in the Bip community.
Corey
I love the idea of a digital account that exists on my phone and to be able to use right away.
Ranjit
It was easy to apply for. Simple and not confusing like other applications.
Daniel
No plastic, I can use my device as a wallet and don't need a card.
Curt
The process of applying was simple, fast and easy and adding the Bip card to Apple Wallet on my phone was easy.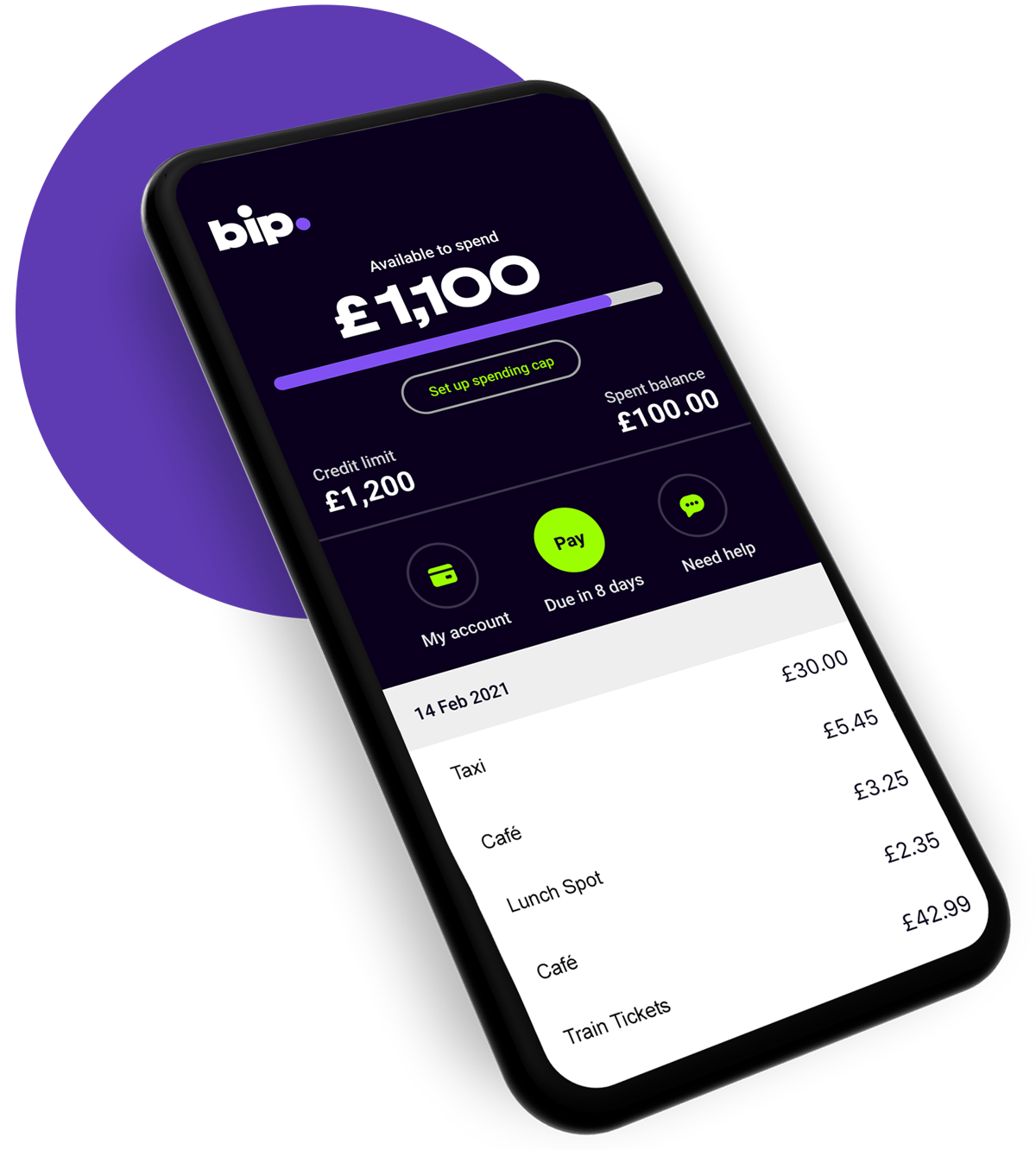 All credit.
No card.
Our lives are changing and you wanted a new kind of credit. It's here – without the card and with a powerful app.
You can spend with your phone using Apple Pay or Google Pay, or online with your Bip number. And you pay back and manage everything through the app.
Be part of something new. Get ready for credit as simple as it sounds.
See if you're eligible for Bip.
With no impact to your credit rating.
Check my eligibility
Representative (variable). Starting credit limit from £250 to £1,200.
Summary box